Regular price
Sale price
$228.00
Unit price
per
Sale
Sold out
Discover the ATLAS bracelet and its meteorite from the depths of the Universe in the center of a black bracelet with a unique design.
French made

Certification in the blockchain

Authenticated meteorite
View full details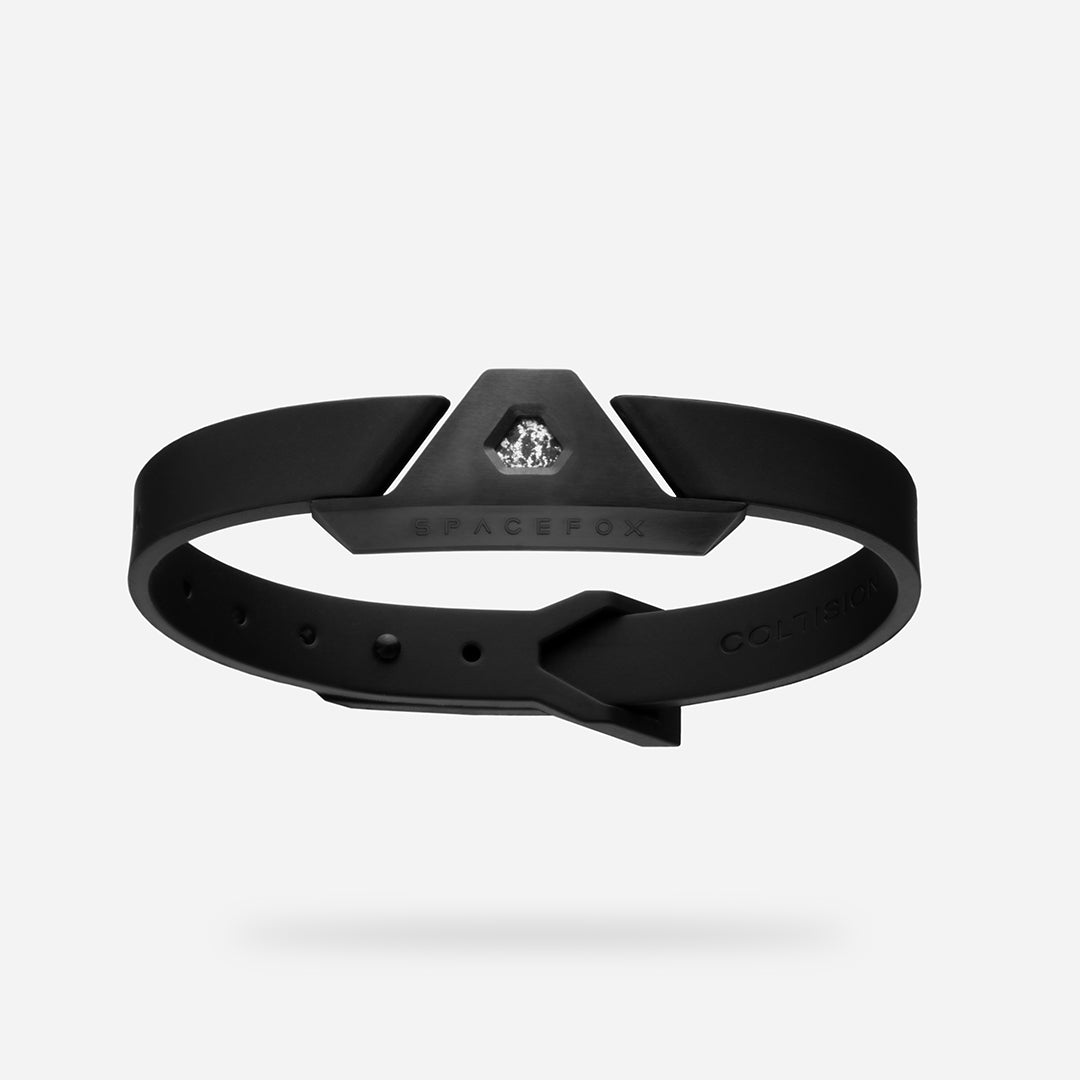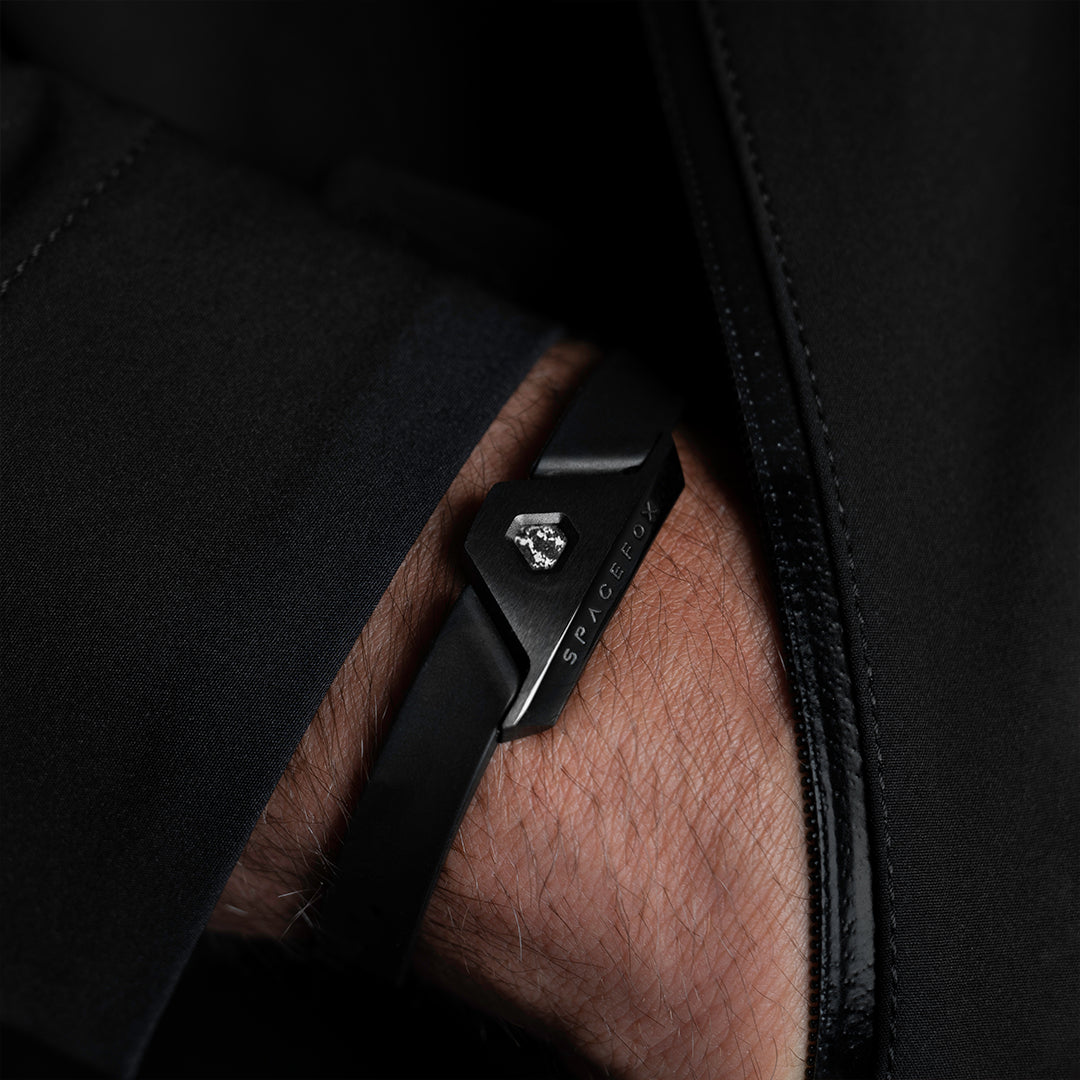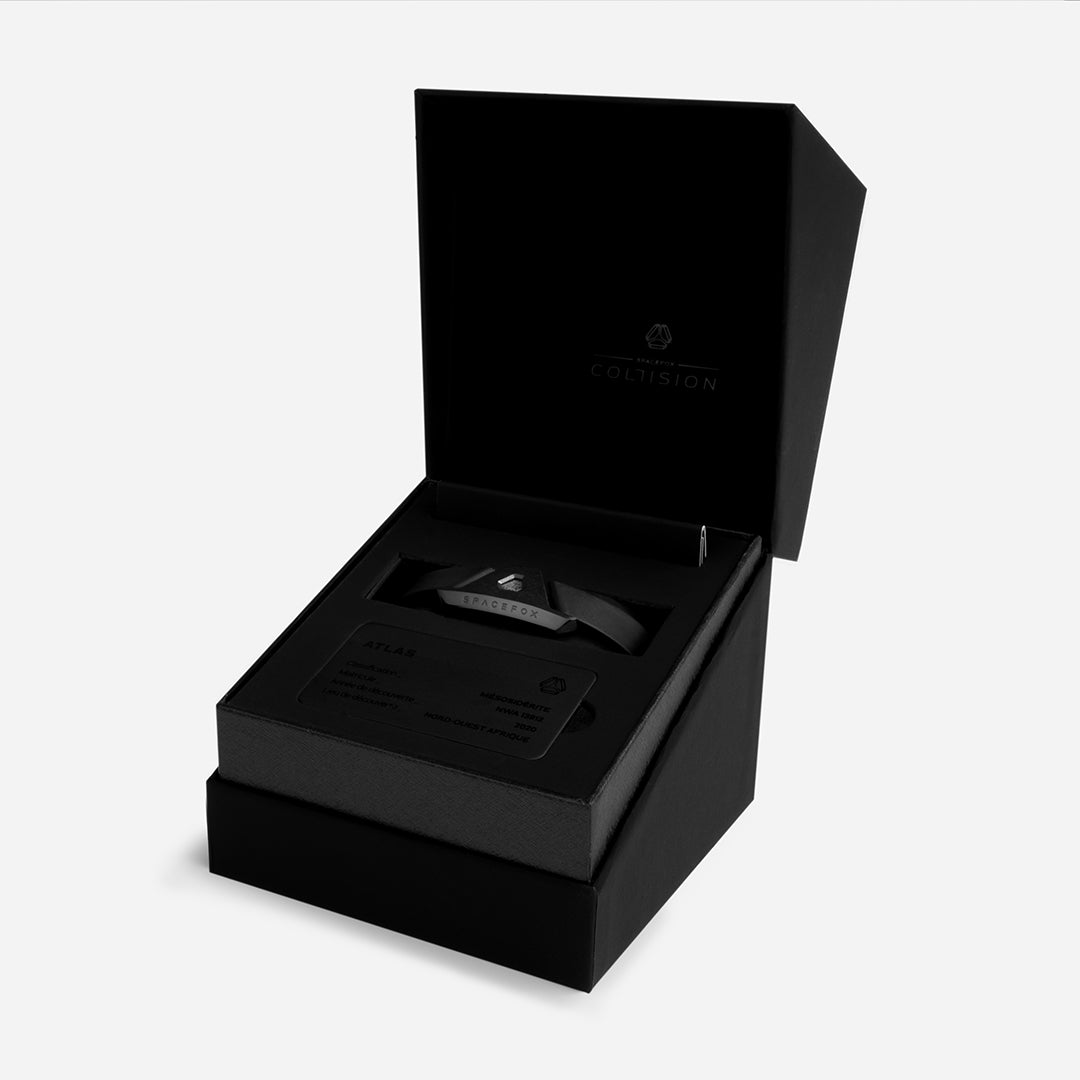 Focus on the Atlas bracelet
Météorite

Mésosidérite

Housing material

Steel 316L Pure Black

Weight

16 grams

Circumference

Up to 22cm

Strand material

Soft touch elastomer

Strand color

Black Hole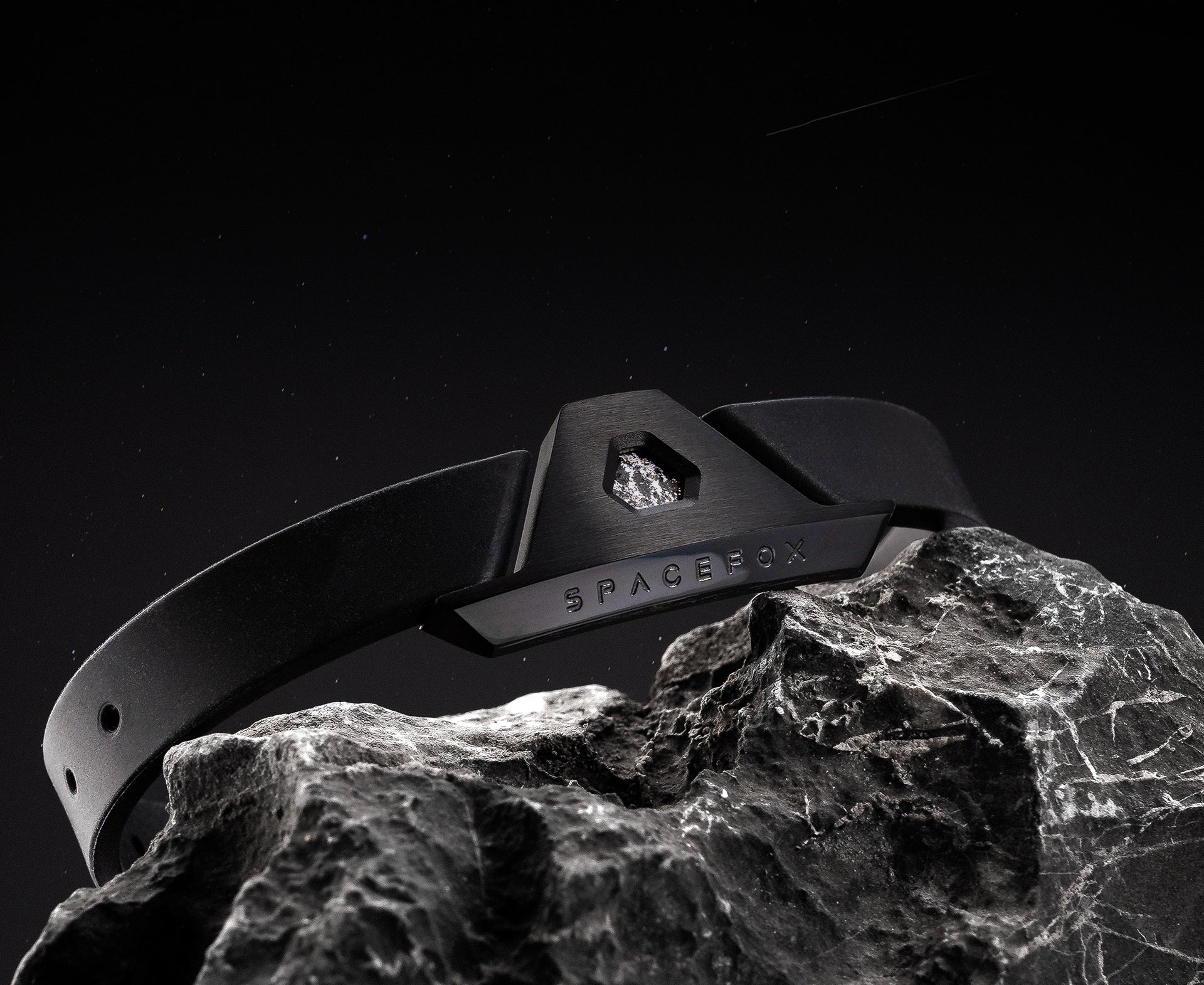 a titanic collision of asteroids between Mars and Jupiter
Discovery at the foot of the Atlas mountain range, in North-West Africa. A rare stone forged in forces and temperatures so powerful that it echoes the creation of our Universe.
Mesosiderite meteorite
This type of meteorite represents less than 1% of listed meteorites. It was analyzed and classified by the Meteoritical Society after its discovery in 2020. Mesosiderite thus bears the registration number NWA 13912 and comprises orthopyroxene, augite, olivine and anorthite.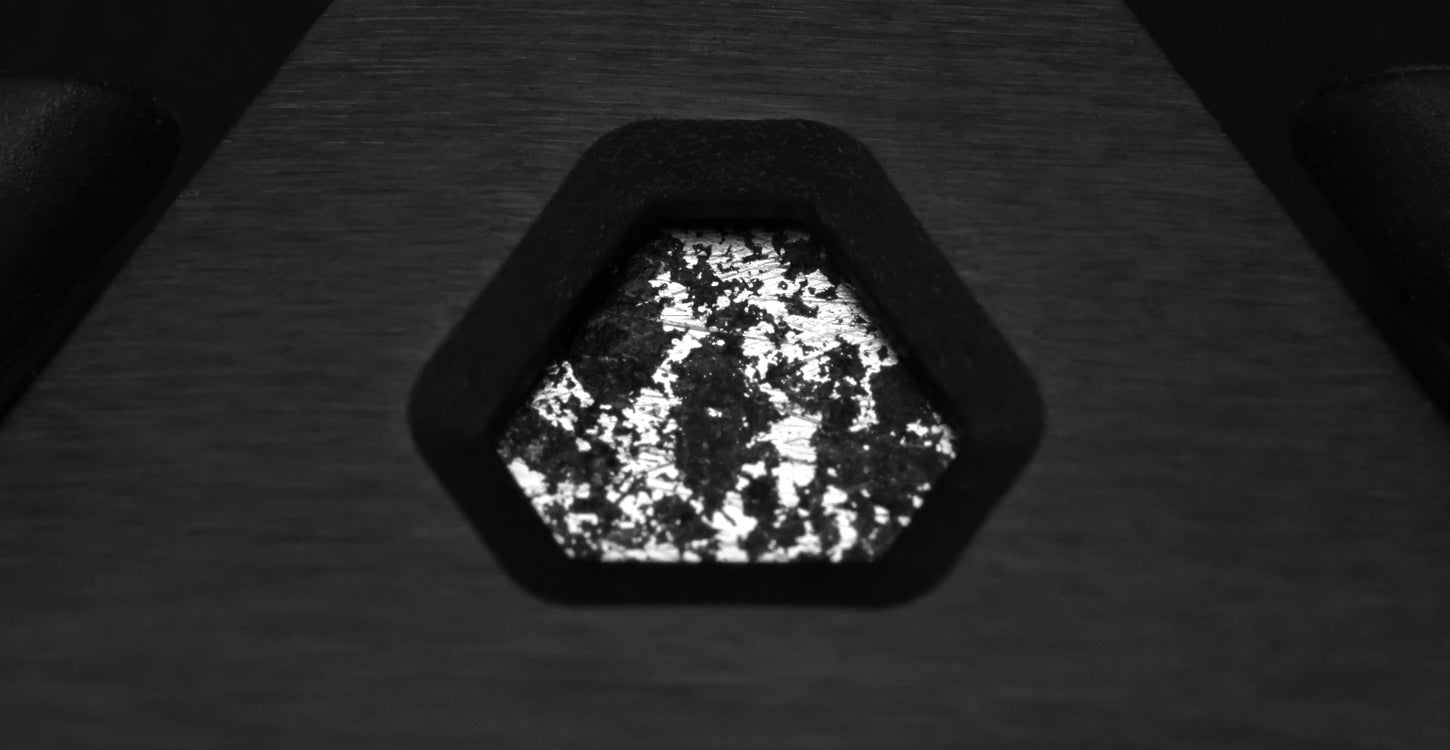 Certification in the blockchain
Thanks to Elrond's xPortal application, a certificate of authenticity is offered on the blockchain for the Atlas bracelet. This includes certifications and an artistic representation of the meteorite in NFT form.
Technical data
Everything you need to know about the Atlas strap
Météorite

Classification : Mésosidérite

Registration number : NWA 13912

Year : 2020

Location : North West Africa
Housing

Matter : Steel 316L Pure Black

Finishing : Brushed and polished

Retail : Collision logo engraving

Dimensions : l 15, L 35, h 15 mm
Strand

Matter : Soft touch elastomer

Color : Black Hole

Retail : Collision Engraving

Circumference : Up to 22cm
Our meteorite bracelets
Regular price

Sale price

$182.00

Unit price

per

Regular price

Sale price

$274.00

Unit price

per

Regular price

Sale price

$365.00

Unit price

per