Guaranteeing the authenticity and exact provenance of the meteorite stones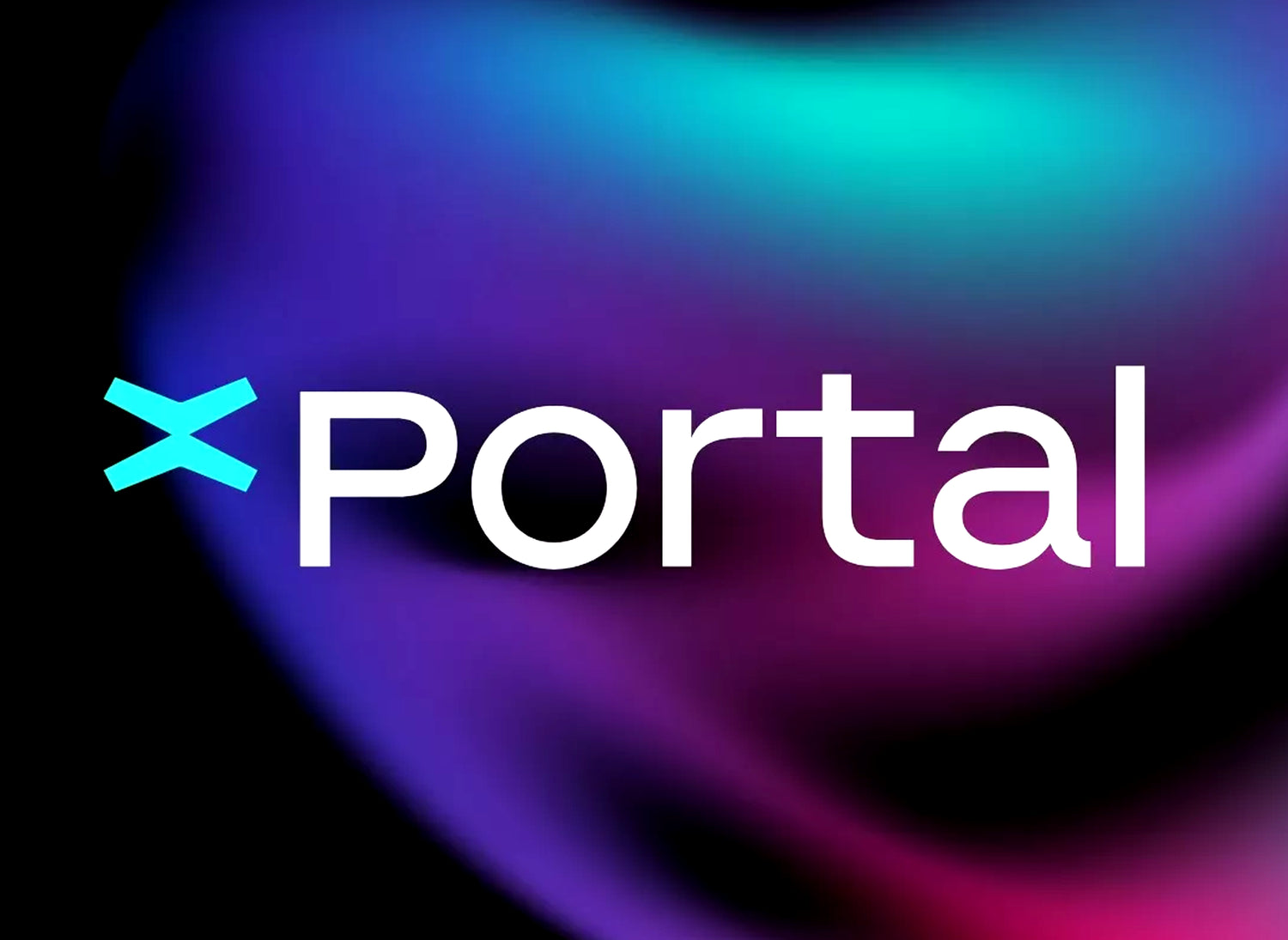 The certificate in the blockchain
Spacefox therefore suggests that you use the ELROND Blockchain and the xPortal smartphone application so that you never lose your certificate of authenticity. As a bonus you will receive your NFT Collision Spacefox, digital alter ego of your bracelet.
What is Blockchain
Blockchain is primarily a technology for storing and transmitting information. This technology offers high standards of transparency and security because it works without a central control body. It allows its users, connected to a network, to share data without an intermediary. We can consider the blockchain as a database that contains the history of all the exchanges carried out between its users since its creation.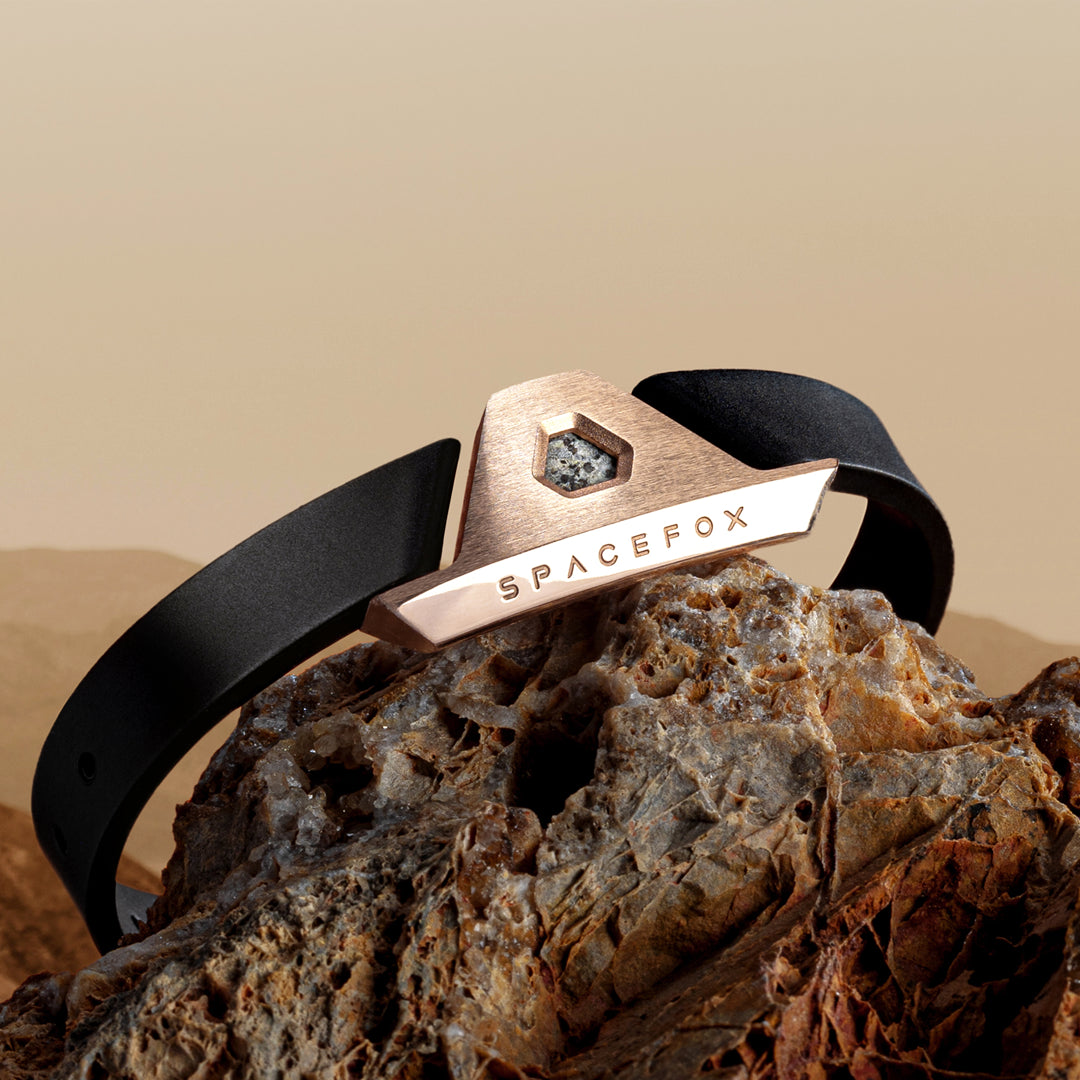 Each bracelet contains an NFT
What is an NFT? An NFT (non-fungible token or non-fungible token in French) designates a certificate allowing you to be the exclusive owner of a digital work.
Each bracelet is accompanied by a free NFT which offers a graphic representation of the original meteorite.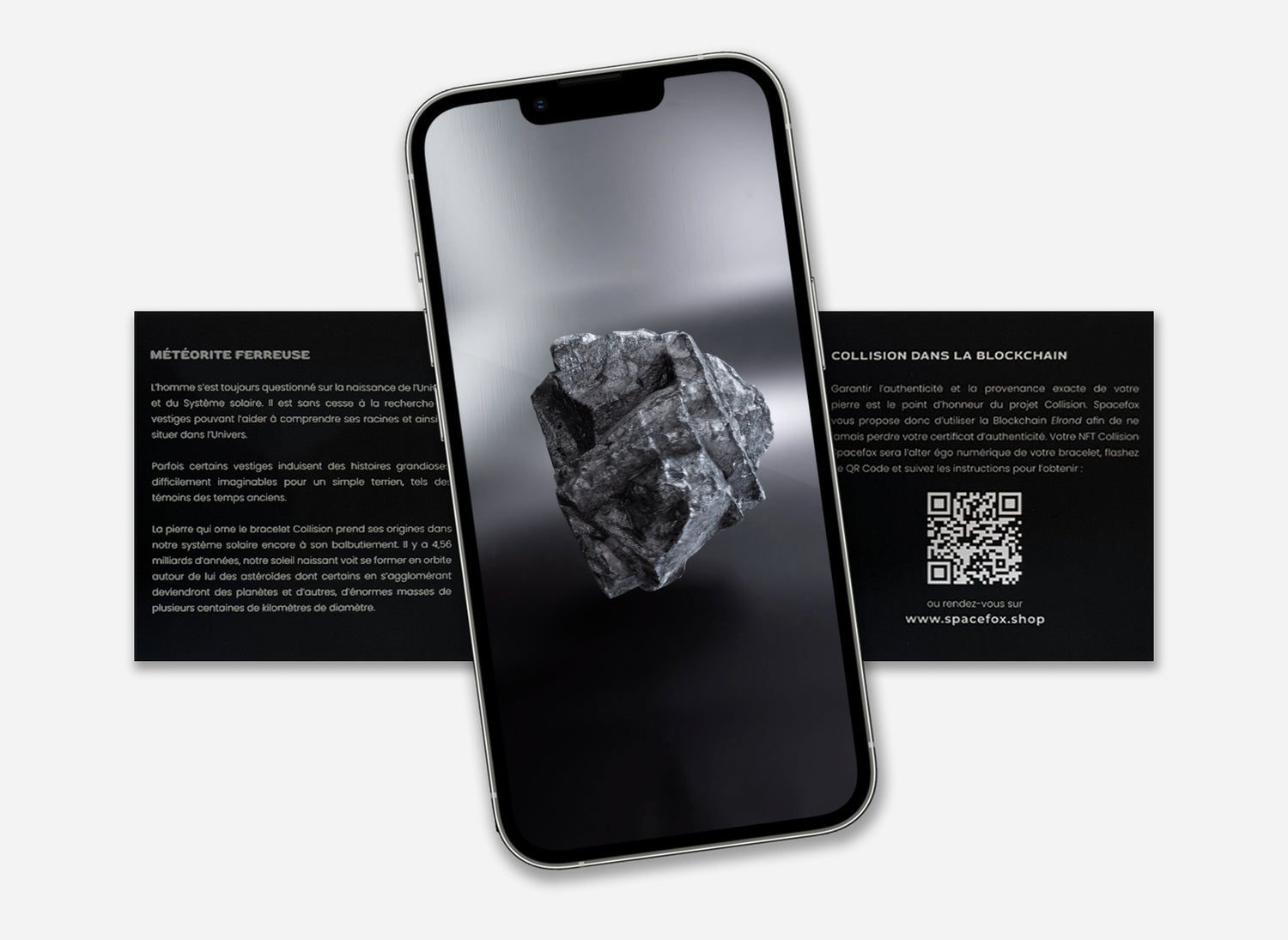 How to unlock your NFT
Following receipt of your order, you can enter the unique code sent by Spacefox to simply unlock the NFT inside the xPortal application.
Our bracelets with nft
Regular price

Sale price

$182.00

Unit price

per

Regular price

Sale price

$274.00

Unit price

per

Regular price

Sale price

$365.00

Unit price

per