The Bomber STS was a limited edition of a bomber made in tribute to the STS missions released by Spacefox in 2021: 40 years after the first mission, 10 years after the last STS mission.
View full details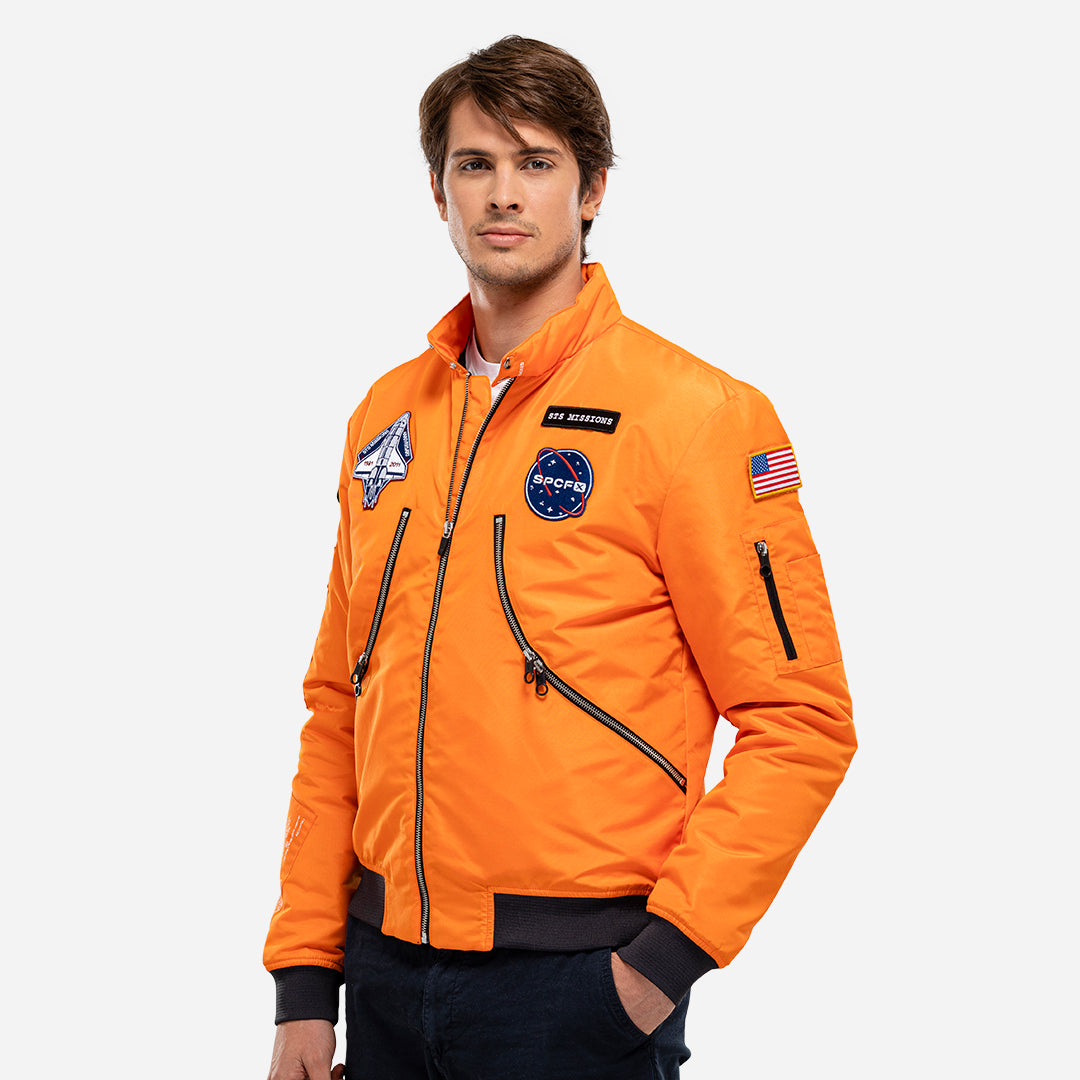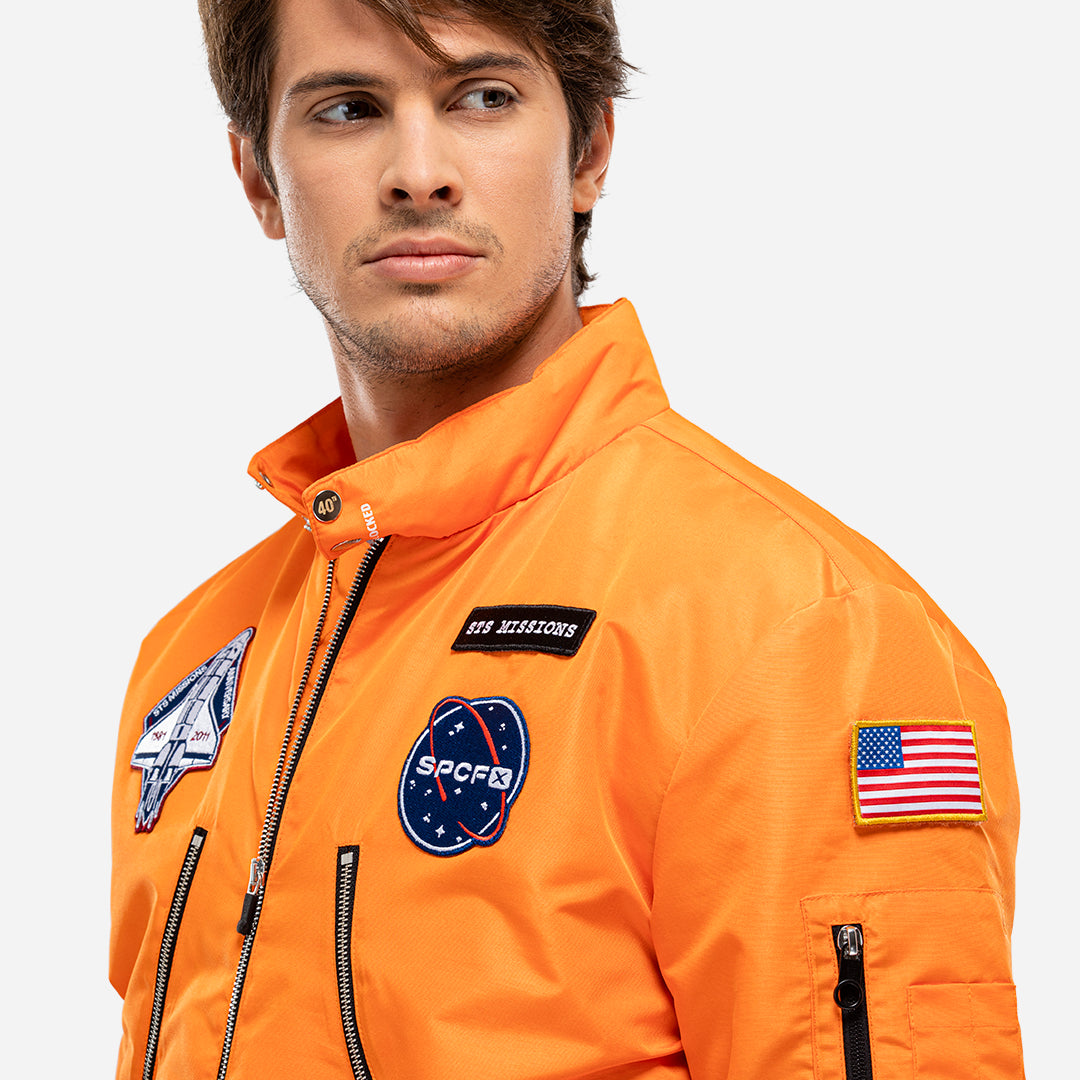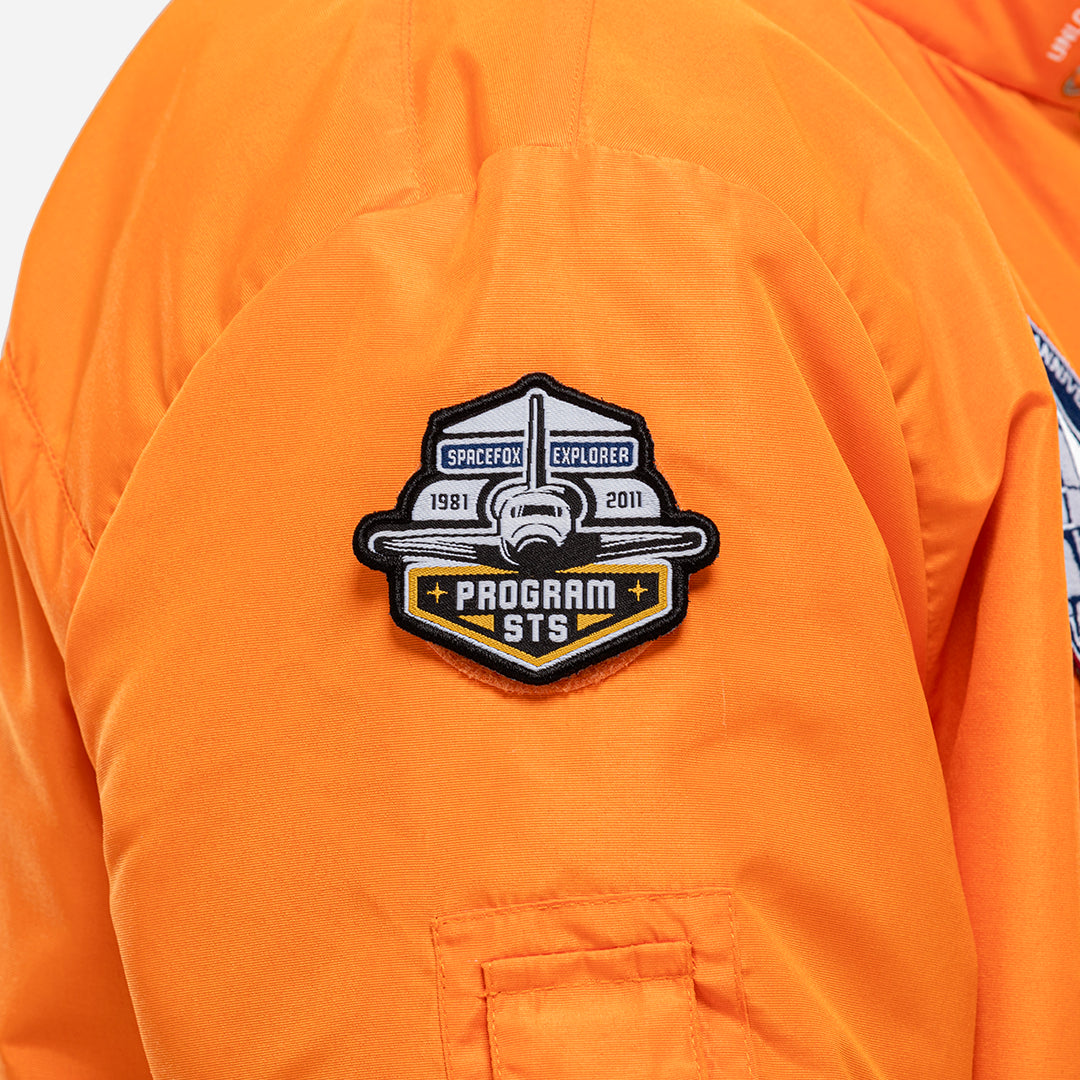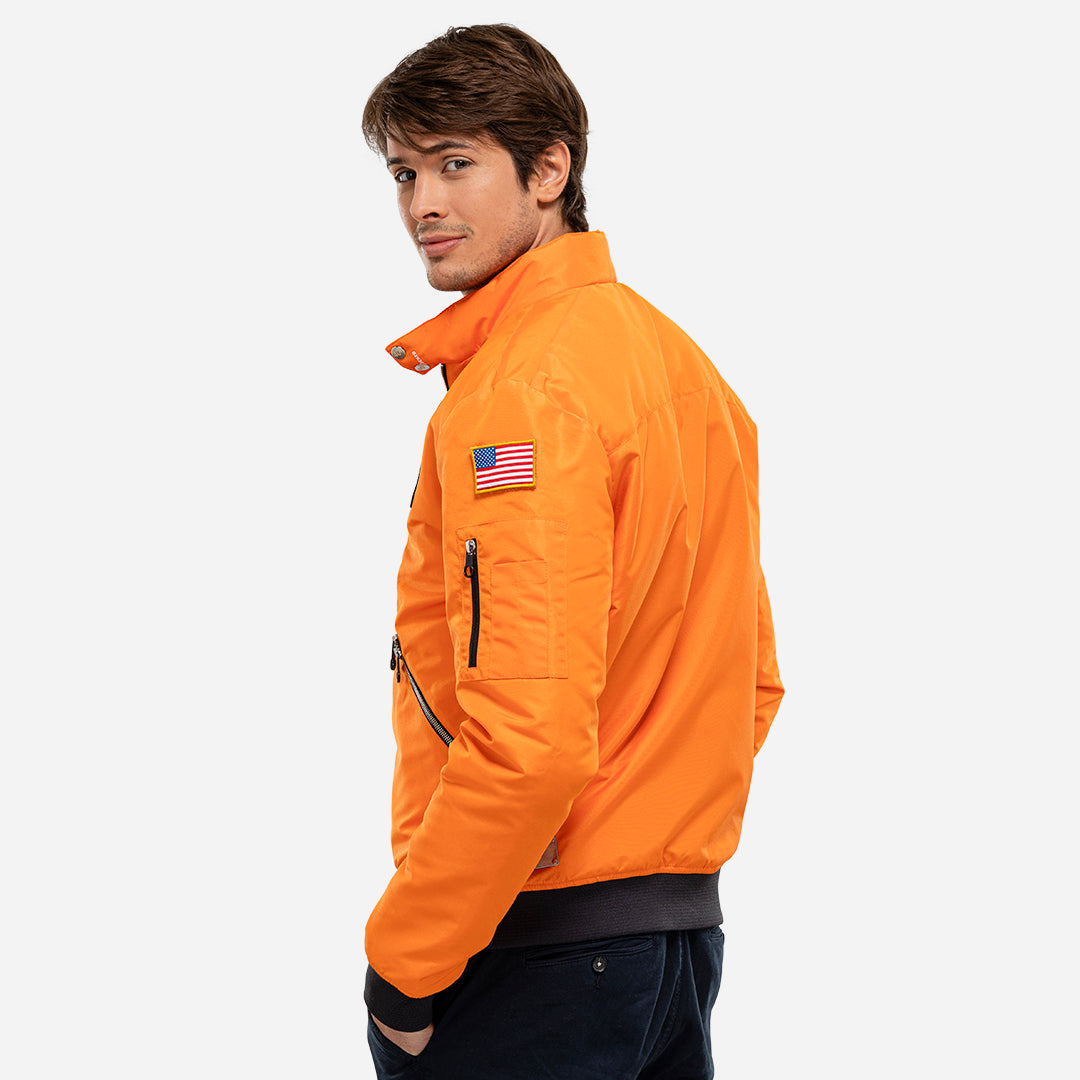 The tribute to the crew members of the STS missions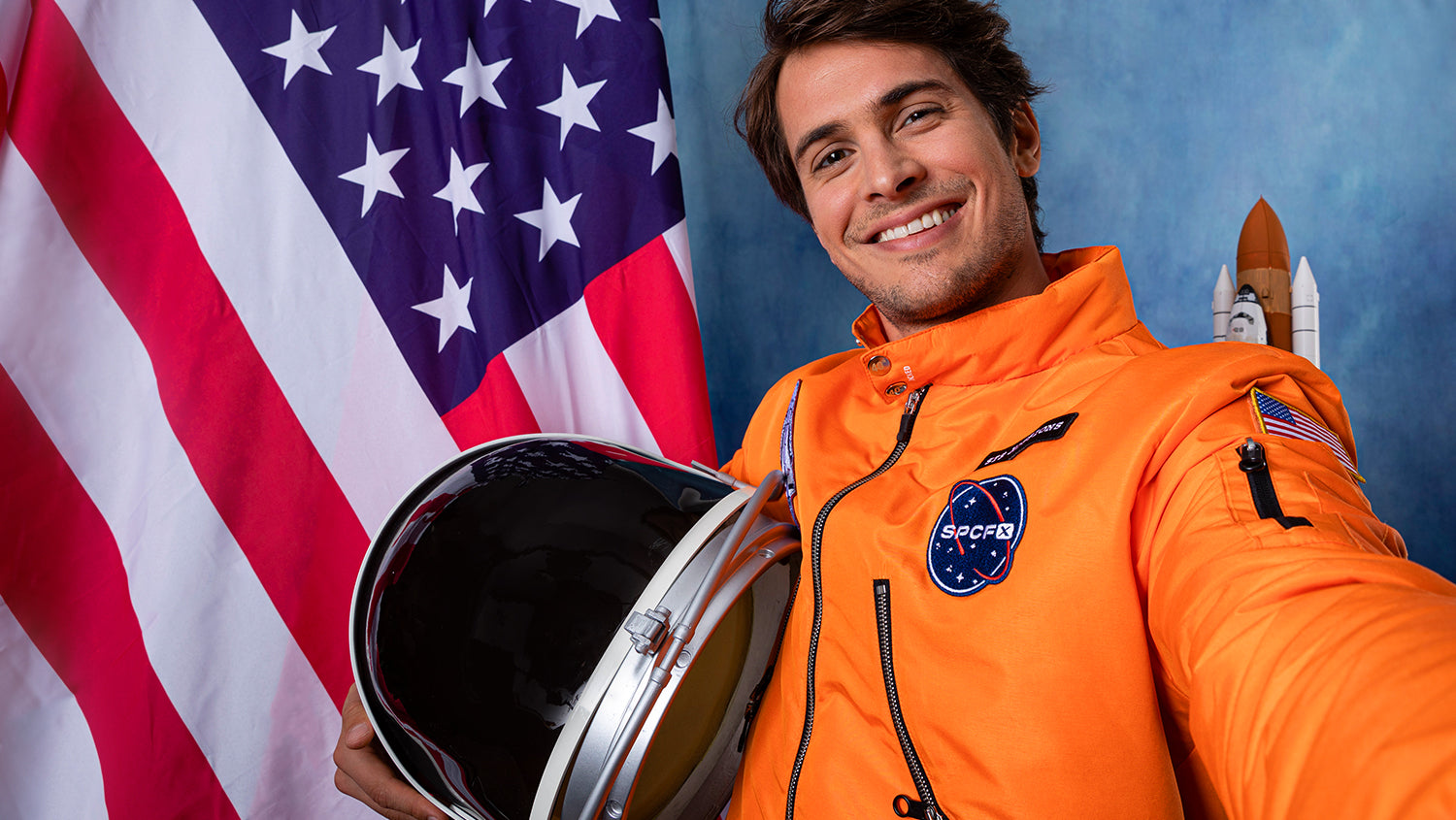 STS missions
During the 34 years of STS missions, the shuttles have taken part in many different missions: the construction, refueling and supply of the International Space Station, which is still in operation, but also the launch of several communication satellites, space probes and military satellites.

Another mission consisted, for example, in putting the Spacelab laboratory into orbit to carry out micro-gravity experiments or to operate instruments in a vacuum.
The Spacelab serves both as a space laboratory and as a crucial stage for preparing and chartering equipment for the International Space Station.

On April 24, 1990, the Hubble telescope was sent on mission STS-31 aboard the space shuttle Discovery.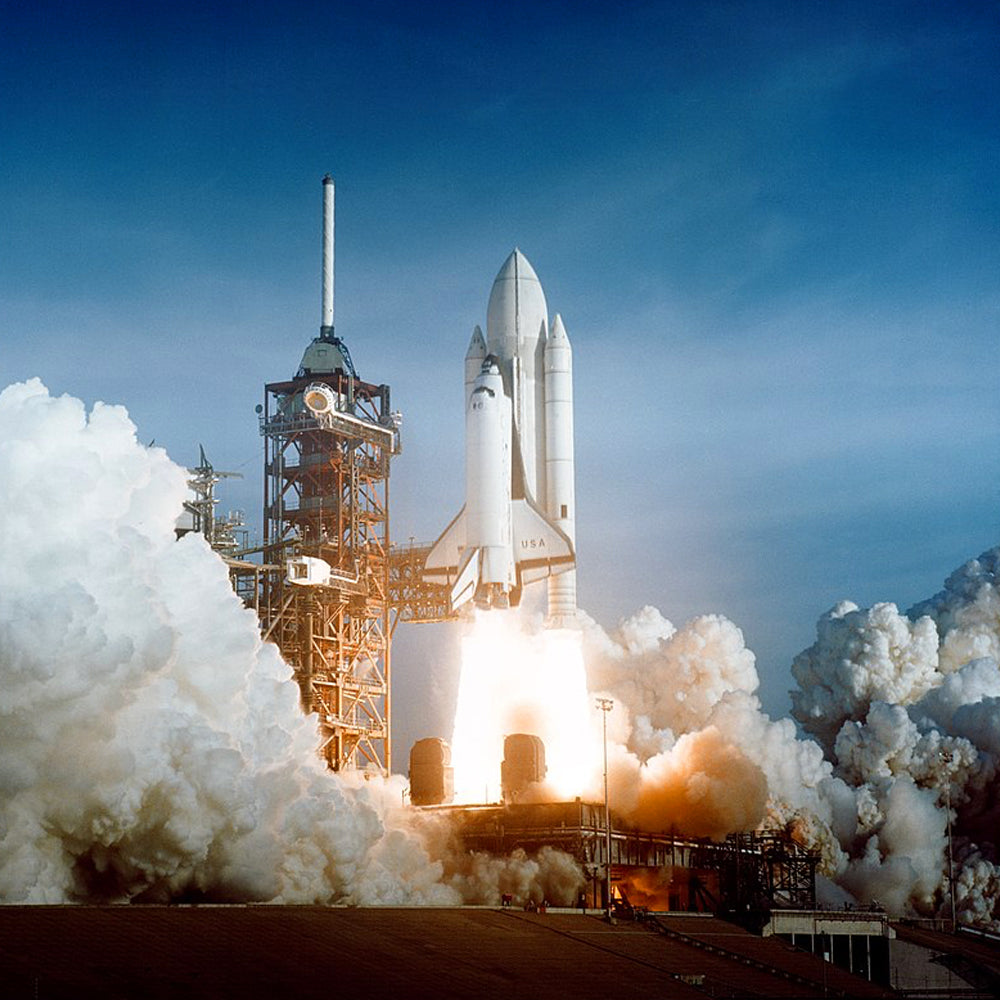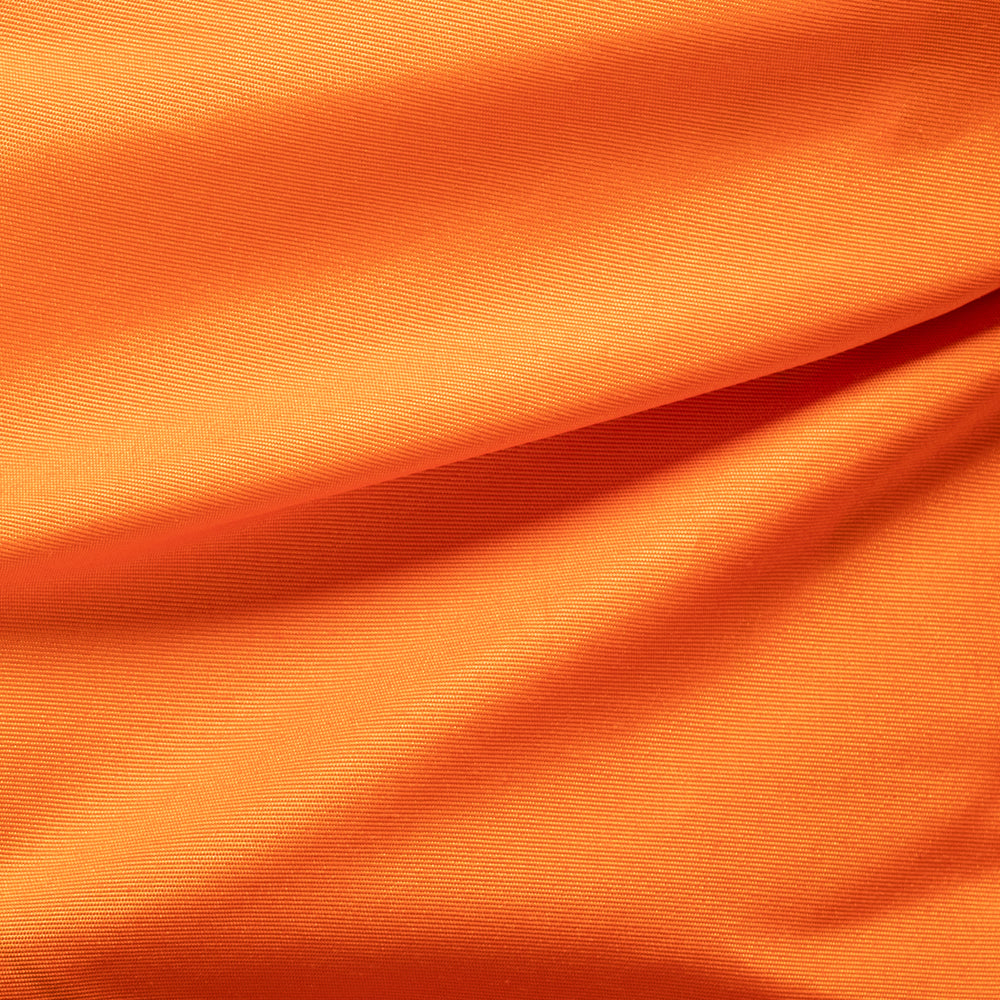 Orange Pumpkin
The STS bomber is inspired by the outfits worn by astronauts, in particular the iconic orange Pumpkin Space Suit outfit during STS (Space Transportation System) missions. The Spacefox bomber is the same orange color that allowed crew members to be found in the event of a crash on Earth, in the deep blue of the ocean.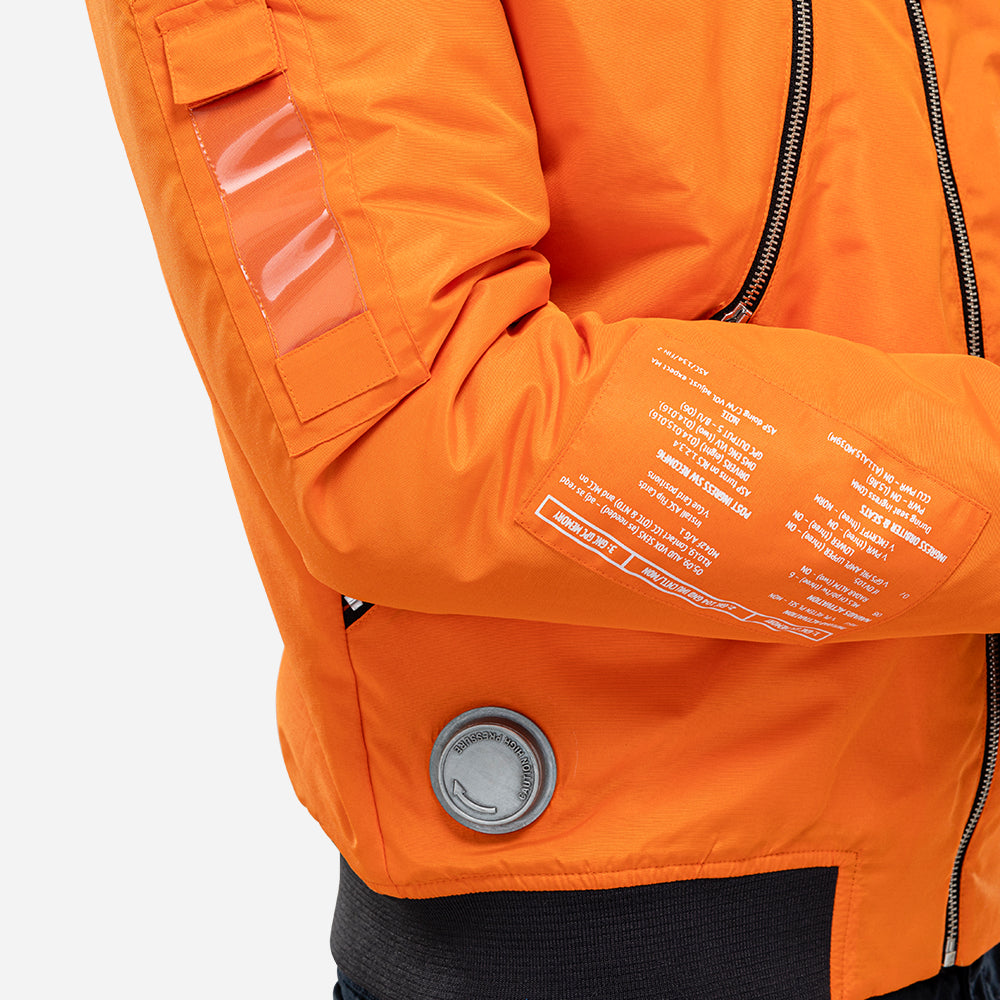 Symbolic details
Many details and winks inspired by real wetsuits are integrated into the outfit. We can mention for example the emblematic pencil pocket on the sleeve, the chemlite pockets, a reinforced collar inspired by helmet safety systems or even a valve follows ventilation inlet allowing the entry of oxygen into the suit.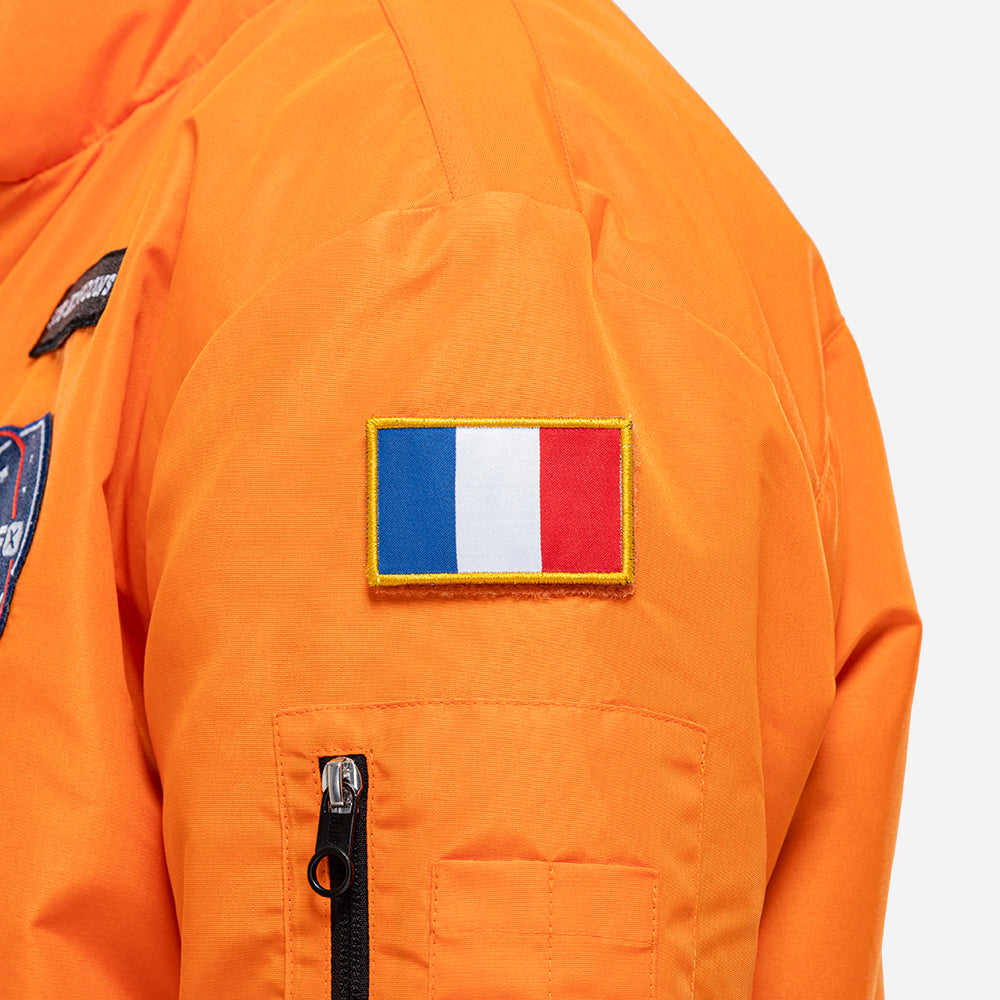 Customizable patches
A total of 5 patches allow you to customize your STS bomber as you wish, including 3 flag patches traditionally placed on the upper arm.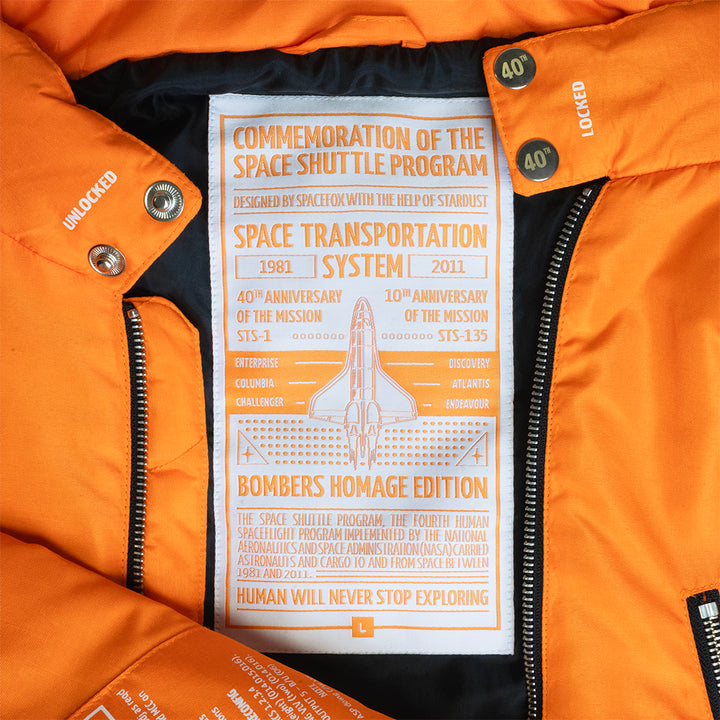 STS Anniversary Edition
Spacefox's iconic orange bomber is released in 2021 to celebrate both the 40 year anniversary of the first STS mission, and the 10 year anniversary of the last STS mission (the 135th). The label inside the bomber recapitulates with the force of symbols the highlights of this NASA program between 1981 and 2011.
Our meteorite bracelets
Regular price

Sale price

$182.00

Unit price

per

Regular price

Sale price

$274.00

Unit price

per

Regular price

Sale price

$365.00

Unit price

per